Big Smith is Springfield's finest hillbilly band. And on Saturday night, the entire Stry.us team had a chance to see them put on one last great show.

story by Dan Oshinsky / photos by Dan Oshinsky
published May 29, 2012
One of my reporters was speaking with a source this past week when the discussion turned to culture in Springfield. The woman, a native of neighboring Ozark, started to list off a few Springfield bands she thought he should hear.
"Oh, you've just got to listen to Big Smith," she said. "They're the ones who play, 'I've Got a 12-Inch, 3-Speed Oscillating Fan.'"
"And, 'Don't Call Me Trash 'Till You've Slept in My Trailer,' right?" my reporter added.
The source's jaw dropped. How the hell did he know about Big Smith?
We're outsiders here in Springfield, and we know it. We're only here for a limited amount of time, and there's not one of us who can claim this part of the country as home. (Three members of the team — myself, Jordan and Bari — have lived in Missouri for 12 years between us, but that's about as close as we come.)
That's really all to say that when it comes to building rapport with sources, we've got some proving ourselves to do. Jordan and I have been trying to expose our team to all the Springfield culture we can. That means plenty of cashew chicken dinners, late nights at the Bass Pro and — of course — Big Smith.
Big Smith is Springfield's biggest, finest, hillbilly-est band, a group of five cousins — plus fiddle player Molly Healey — who tend to spark minor riots every time they take the stage. People in the Ozarks go crazy for "Trash" or "Burn Down The House (And Leave By Light of the Fire)" much in the way a U2 crowd screams for "Beautiful Day."
You've never seen a band play both a washboard solo and a sousaphone solo while simultaneously dishing out lyrics like —
You might go to Heaven
You might go to Hell
You might go to Walmart or maybe Taco Bell
— but I have. I've seen Big Smith do it, and it's just as crazy as it sounds.
But Big Smith's no joke. Some of their lyrics sound like a Garth Brooks song waiting to happen — "My cousin's got a heartache / But he doesn't have a car" — while others require some serious translation. Like this one, about making and dealing meth:
You come to Nixa
The fuzz'll fix ya
Yea the Spokane cocaine it'll six ya
Cause the redneck knows how the greenbacks flow
They got their bathtubs dopin' up the hicks, yeah
But for 15 years, from the huckleberry ridge to the boot heel, Big Smith's rocked us all. I've seen them four times now, and there isn't a soul in rural Missouri who doesn't know their name. Their live show is just that good.
That's why I was crushed when I heard earlier this spring that Big Smith was retiring. After 15 years, they were hanging up the overalls.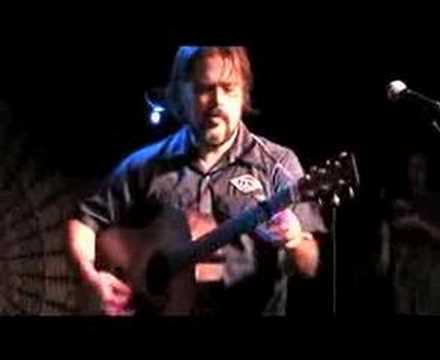 And it's why on Saturday, I took the team up north, past Lebanon, to see the magic of Big Smith. They were playing the Kinfolk Festival in Eldridge, Mo., a tiny rural Missouri town. The concert was in a field, somewhere down a gravel road, far beyond the reach of any cell phone signal. The festival is a mini-Bonnaroo; there were more stands hawking hula hoops than there were selling food.
But then the sun went down, and the cows in the field nearby retired for the night, and Big Smith came out. And so did the moonshine, green and yellow concoctions filling mason jars the size of small bowling balls. And so did the hippies with flaming torches, spinning them and flipping them in the dark Missouri night. And so did big drunk dancing men donning beards and overalls and not much else.
And that was just during the first song.
My reporters stood there transfixed and watched this band of hillbillies break into Ozarks hit after Ozarks hit. Then my reporters started dancing, and then singing. Then a few tried to get a straight answer as to what's in moonshine. (The closest anyone got was a drunk guy in an Arkansas hat who kept yelling, "Moonshine is made with moonshine!")
We sang along for "No Sir," and we sang along for "Ponce," and when it came time for Big Smith's signature closer, "Y'all Come," we screamed out:
When you live in the country
Everybody's your neighbor
And on this one thing you can rely
We'll all come to see you
We'll never never leave you
So you all come to see us by and by
We won't be able to see Big Smith anymore. But every one of my reporters will be able to tell their sources, "Sure, I know Big Smith. I saw them play a farewell show in a field in Eldridge. I even put their albums on my iPod." That should buy my reporters some respect.
So here's to you, Big Smith. Thanks for the music. Thanks for all the good times. Thanks for that one last great show.
Thanks for helping Stry.us understand the Ozarks just a little bit better than we did the week before.